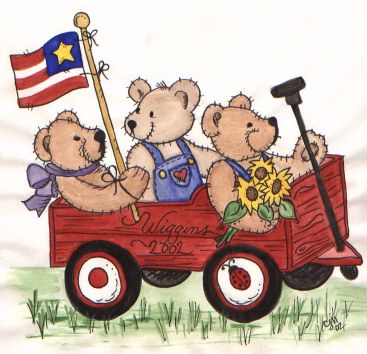 IT'S A BOY!
On angel wings he came to us from Heaven above making our world a little brighter. Heaven and earth rejoiced and the angels danced the moment he shone!
Dawson Camden Wiggins was born July 25, 2002 at 9:36am. He weighed 6 lbs 10 oz and was 20 1/4"" long.
Sparkling with joy are his parents David and Carrie Wiggins, and big brother Cameron, watching from heaven!
Also enjoying this dazzling gift of love are many grandparents and great grandmas!
2weeks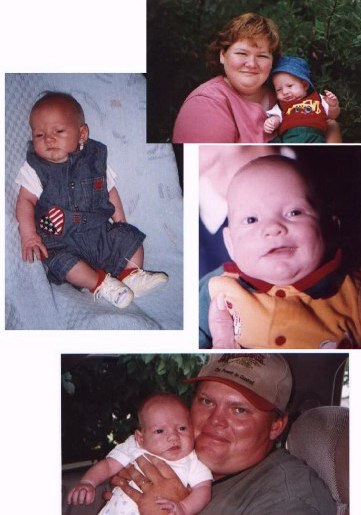 smiling at 7 weeks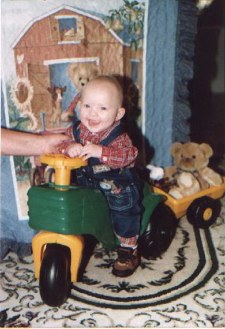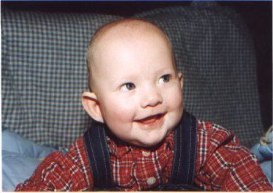 4months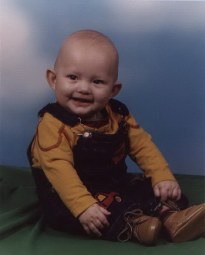 6 mo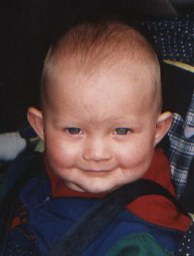 9mths
1 yr old!!
Happy Birthday Dawzie!!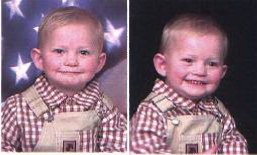 21 months 3/04